Independant technical advice
As the one-stop shop for electrical components, Vandapower stocks many kinds of connectors. As such, we also have REMA MRC connectors in our portfolio.
These connectors are specially designed for quick charging of large batteries in heavy-duty environments. The patented MRC technology from REMA allows for higher currents than other connectors . However, this also means that you can only get this connector pre-assembled since it is the connection between cable and connector that allows for this unique feature.
We stock all available types of MRC connectors, meaning you can find the following in our range:
MRC 80/120
MRC 160/250
MRC 320/400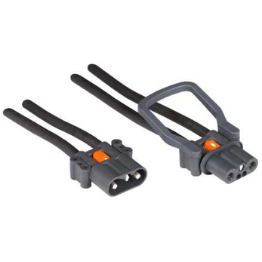 More information about this product?
We maintain a buffer stock of our products, which we use to solve your problems. Feel free to contact us about this. We'll be glad to help you.