Independant technical advice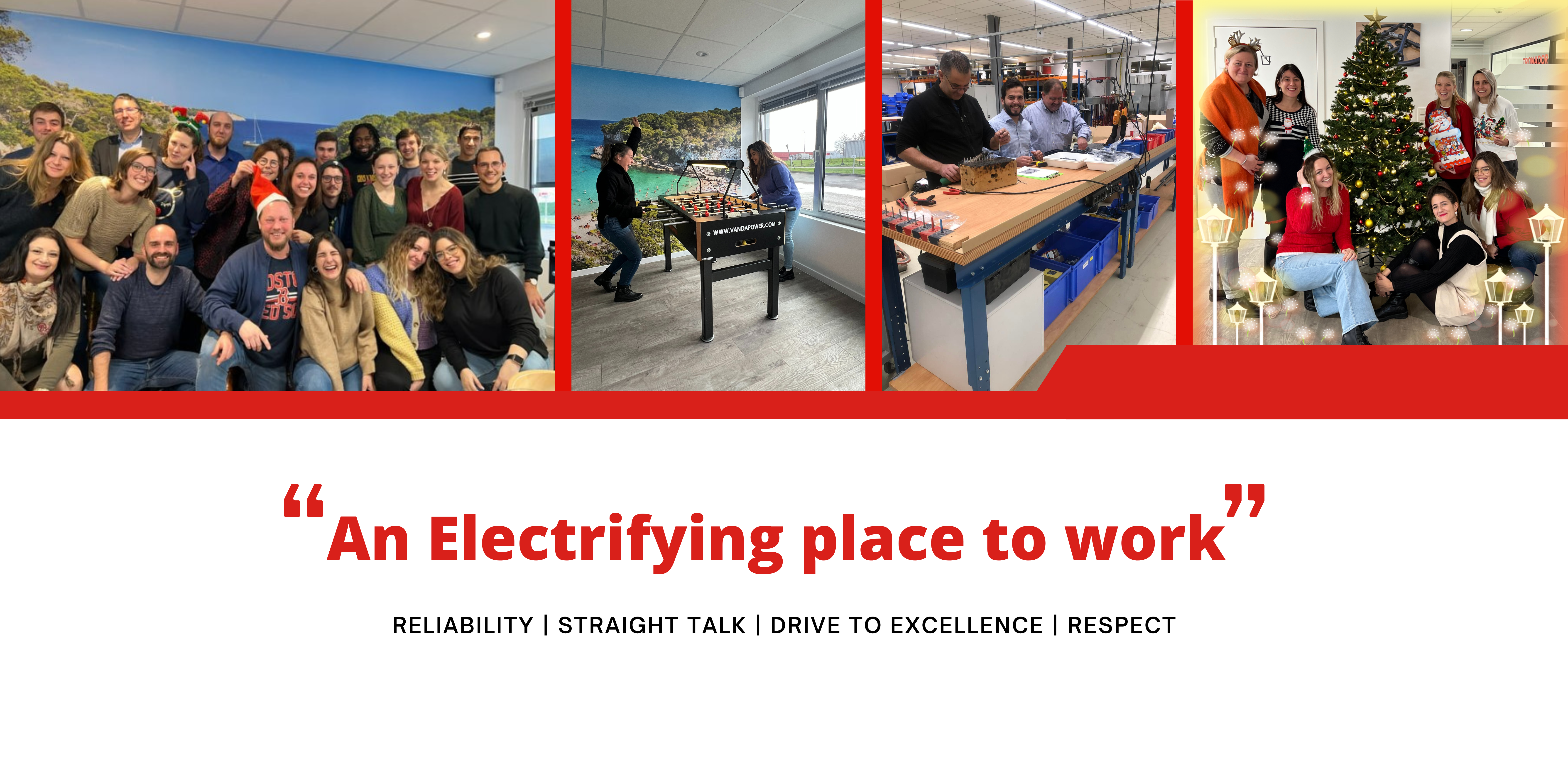 Vandapower is a fast-growing international and multicultural company. Through our three offices in Erpe-mere (Belgium), Havant (UK) and Austin, Texas (USA), we serve customers worldwide.
We offer an exciting, pleasant but also challenging working environment. At Vandapower, you will have plenty of opportunities to grow internally with the company. As a company, we are always open to feedback and attentive to your ideas.
We offer you the chance to continuously develop your talents and skills. Be part of a passionate community committed to making a positive change in the world.
Some of the benefits of working at Vandapower include:

Meal vouchers


Great colleagues


Net expense allowance


Free coffee, soup and other drinks


Healthy work-life balance (flexible hours)


Annual team-building activities
Be sure to check out our vacancies below ⬇️
Internships & Student Jobs (0)