Independant technical advice
REBLING Battery Connectors
Rebling's two pole, high amperage, high voltage and quick release connectors are designed for high power applications which requiring maximum reliability, performance and safety. The environmental design keeps the elements out, providing an IP65 seal. The keyable connector prevents connection errors. The rated current is 500A , with a peak current of 3000A and maximum voltage of 1500V.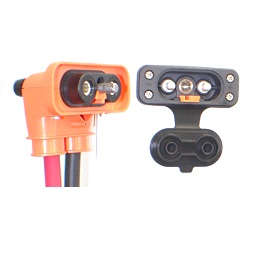 More information about this product?
We maintain a buffer stock of our products, which we use to solve your problems. Feel free to contact us about this. We'll be glad to help you.