Independant technical advice
Vandapower has a lot to offer: the components you need, technical advice from specialists and packaging methods tailored to your production.
Independent

technical advice

As brand independent experts, we are well-positioned to evaluate the pros and cons of battery components. enabling us to provide you with the product best matching your needs. .
You can easily contact us by mail or by phone . We're happy to help.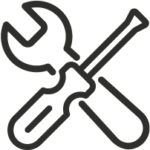 In-house

assembly

We have in-house manufacturing and sourcing capabilities and a wide selection of tools, allowing us the flexibility to produce cables to your specifications. From one-offs to high volumes, simple or very complex, you can count on us.

We use manufacturer recommended tooling and methods in order to comply with the highest industry standards.

In addition, we continuously research the quality and efficiency of existing and new crimping and assembly methods. This enables us to always offer you the best assembly on the market.